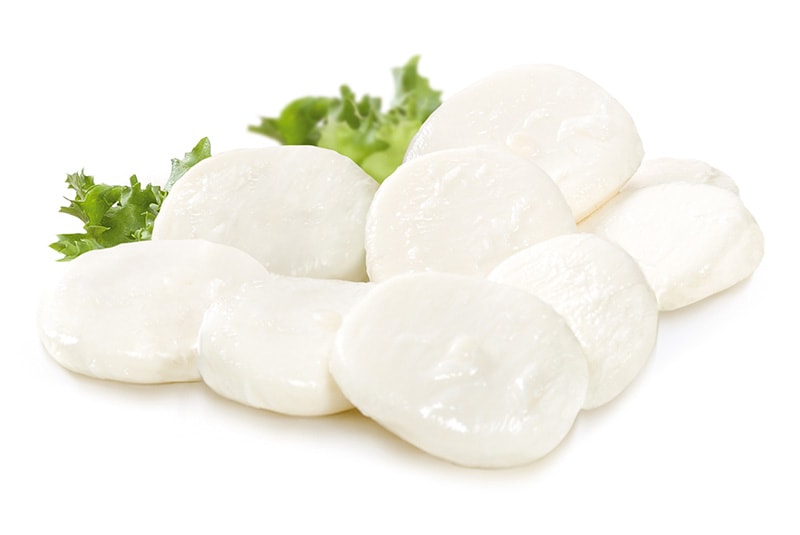 Mozzarella Medallions or Mini-Medallions
Stretched-curd cheese made from pasteurised cow's milk. Characteristic fibrous structure consisting of overlapping layers that release a milky liquid when sliced or gently compressed.
INGREDIENTS
Pasteurised cow's milk, salt, milk enzymes and rennet
FORMATS
Medallions Net weight: 30 g
Mini-Medallions Net weight: 8 g
In 1 - 2 - 3 kg heat-sealed tubs
Industrial packs in 18 kg cases
STORAGE
At a temperature of 0 to + 4°C
All products are available in Organic - Nop Organic and Lactose-Free versions.
NUTRITION INFORMATION
Average nutritional values per 100g of product
ENERGY
kj
kcal
1029
248
FAT
g
19
of which Saturates
g
13
CARBOHYDRATE
g
1,2
of which Sugars
g
0,4
PROTEIN
g
19
SALT
g
1